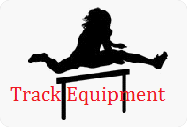 - Hurdles
- Steeplechase Equipment
- Timing Equipment
- Rollout Runways
- Starter's & Officials Equipment
- Results Software
- Replacement Spikes and Track Accessories
- Starting Blocks
---

HURDLES
We can order a wide variety of hurdles to fit your needs, from adjustable training hurdles up to high quality competition hurdles.
---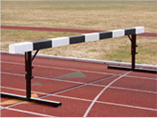 STEEPLECHASE EQUIPMENT
Pacer International Steeplechase Barriers.
---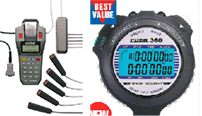 TIMING EQUIPMENT
Stopwatches, individual stopwatches with printers, Ultrak manual meet timing systems w/ finish buttons and printers, race clocks, mile marker timers, and Finish Lynx Systems are available.
---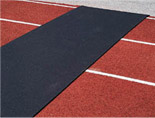 ROLLOUT RUNWAYS
Allows a track surface to be created where there isn't one, making it easy to create jumping areas to maximize space. Also can be rolled out and used as an indoor training surface during the cold winter months.
---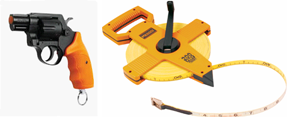 STARTER'S AND OFFICIALS EQUIPMENT
Starting guns, blanks, measuring tapes, officials' flags and measuring wheels available.
---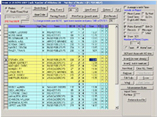 RESULTS SOFTWARE
Hy-Tek, Track 2000 and EasyMeet Meet Manager are available, among others.
---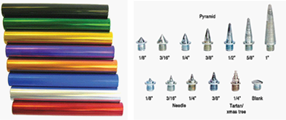 REPLACEMENT SPIKES AND TRACK ACCESSORIES
We carry a variety of replacement spike lengths, including 1/8", 3/16", 1/4", 3/8", 1/2", 5/8" and 1" (3-13mm), in pyramid, needle, Omni-Lite, Christmas tree and Hex spikes. We also carry spike wrenches and batons to suit your needs.
---

STARTING BLOCKS
A wide variety is available, from lower range practice blocks to high-end competition items.